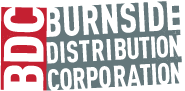 Burnside
Album Details
Greenberger, David & The Pahltone Scooters

, Fractions By Stella

Recorded in 1994-95 and finally being released, this was Greenberger's first effort to integrate his monologues more fully with the music (after having done recordings and concerts with Terry Adams of NRBQ, where the music was used primarily between the spoken passages). Recorded at Frank Pahl's Michigan studio, it drew upon his band, Only A Mother, as well as other musicians touring through the area (Eugene Chadbourne, Davey Williams, The Billy Tipton Memorial Saxophone Quartet, Tatsu Aoki). The text is drawn from favorite Duplex Planet characters, especially William "Fergie" Ferguson ("Smoking is a Pleasure" being a particular highpoint).