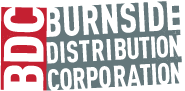 Burnside
Album Details
Howell, Steve and Jason Weinheimer

, A Hundred Years From Today

With A Hundred Years From Today, Steve Howell and Jason Weinheimer, veterans of the ArkLaTex region's rich roots-based music scene, bring a wonderful collection of rural country blues and traditional jazz offerings to life on this intimate album. With Howell providing melodic and seasoned finger style guitar and soulful vocals and Weinheimer lending his considerable and widely recognized skills on bass, engineering, mixing and mastering, this record offers an interesting and accessible set list. From Lightnin' Hopkins' "Goin' Back To Florida" and Mississippi John Hurt's "Louis Collins" to Fats Waller's "Lulu's Back In Town" and Hoagy Carmichael's "Rocking Chair," the cuts on this record breathe new life into gems from the past that tap the depths of the human condition.