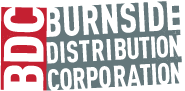 Burnside
Album Details
Johnston, Duquette and The Rebel Kings

, Roll Baby Roll / Rise Up Children 7" Vinyl

Duquette Johnston is Birmingham's favorite prodigal son. Formerly of legendary Magic City rockers, Verbena, Johnston spent a few years in the wilderness before finding a new voice and a font of songs steeped in both liberation and heartbreak. Backed here by The Rebel Kings, Duquette's scorching inaugural salvo for Communicating Vessels is but a small taste of what's to come, including a split 7" with James Jackson Toth (A.K.A. Wooden Wand) and a forthcoming EP from his latest group, The Gum Creek Killers. Beautiful artwork / Includes download.