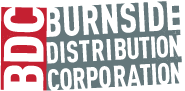 Burnside
Album Details
Great Book of John, The

, The Great Book of John CD

The Great Book of John is led by Taylor Shaw — founding guitarist of Birmingham Alabama's Wild Sweet Orange. Shaw's music is eminently lyrical – recalling Jeff Buckley's psychedelic soul, Leonard Cohen's poetic (and lacerating) wordplay, and fiery fretwork influenced by Stevie Ray Vaughn and David Gilmour as much as it is by Radiohead. The Great Book of John is a deeply-layered production brimming with amplified crunch and a thick, somnambulant atmosphere provided by Remy Zero's Jeffery Cain and Grammy-winning engineer Darrell Thorp (Radiohead, Beck, Outkast).
More From

Great Book of John, The