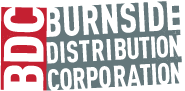 Burnside
Album Details
Moss, Nick & the Flip Tops

, Play It Til Tomorrow

Play It 'Til Tomorrow is Nick Moss' most ambitious recording project yet: two jam-packed discs spotlighting the entire width and breadth of his band's sonic attack. Longtime fans will immediately recognize the stinging electric blues sound that characterizes the first CD, but on disc two Nick introduces an "unplugged" side that he's never before tapped in the studio. The uncommon versatility of the Flip Tops-ex-Legendary Blues Band keyboardist Willie Oshawny (who switches over to bass for four cuts and second guitar on another), harpist and fretsman extraordinaire Gerry Hundt, and veteran drummer Bob Carter-plays a huge role in the collection's extraordinary variety. Inherently grasping the value of playing as a rock-solid unit, the Flip Tops cook up steady-surging grooves while Nick's slashing guitar solos make every note count and every phrase resonate with authority. Adding to the mix are special guests Eddie Taylor Jr and Barrelhouse Chuck.
More From

Moss, Nick & the Flip Tops