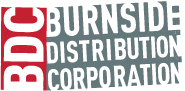 Burnside
Album Details
Parson Red Heads, The

, 'Lifetime of Comedy' LP

"On Lifetime of Comedy, founder Evan Way, new guitarist Jake Smith and the rest of the Parson Red Heads---Brette Marie Way (drums, vocals), Robbie Augspurger (bass), and Raymond Richards (multi-instrumentalist, producer)---navigate new terrain, excavating the bedrock of their well-honed sound and allowing it to be remolded into an altogether new alchemy of songcraft. While still quintessentially a Parson Red Heads record, Lifetime… is, as Way contends, the most collaborative of their recordings to date. If there's ever been a time to foster and encourage self-reflection, it's probably right now. The Parson Red Heads have absorbed the trials and tribulations of their long career as musicians, family and friends and come out the other side stronger. And that's what Lifetime of Comedy is all about. "
More From

Parson Red Heads, The