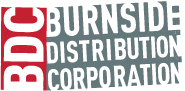 Burnside
Album Details
Patrick, John & Stuart Liddell

, Piping Centre 1997 Recital Series Vol. II

In the Autumn of 1996 Glasgow's new Piping Centre heralded its opening by hosting a piping recital series. The Centre's custom-built auditorium provided the ideal venue for the series which was designed to showcase the best in Highland piping and featured several of the worlds most celebrated names. Following the tremendous success of the 1996 recital series, demand was such that this event has now become a highlight of the year on the piping calendar. The 1997 recordings provide the second installment to this increasingly valuable archive.