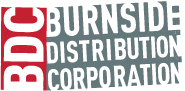 Burnside
Album Details
Ni Chathasaigh, Maire

, The New Strung Harp

Winner of the prestigious TG4 Irish Traditional Musician of the Year in 2001, Maire Ni Chathasaigh has an international reputation as an exponent of traditional Irish music on the harp. Her unique approach to the instrument has been a prime influence on Irish harp playing in recent years. With her knowledge of traditional music, as played on other instruments, an ear for her native music and analytical habit of mind, she has evolved a traditional style for her instrument, particularly in relation to dance music. The New Strung Harp album has particular historical significance as it was the first harp album ever to concentrate on traditional Irish dance music.