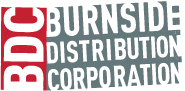 Burnside
Album Details
Wolfe, Jenny and the Pack

, Jenny Wolfe and the Pack

They're really rocking in Austin, with a vibrancy and enthusiasm at the Buddy Holly level. Meet Jenny Wolfe and The Pack. The Pack features a jangly guitar sound behind a powerful voice with a faint hint of Texas accent. No member of the Pack is a day past sweet little sixteen, and Jenny's just thirteen, not that you can tell when she opens her mouth to sing. Here is a voice that packs a punch, with attitude, energy, and a rock and roll heart, all of which led producer, mentor, and rock steady drummer, Freddie Krc to come up with some perfectly-suited material for the band. The lineup features a rock and roll instrumental format with electric violin thrown in for a truly original sound. It's time for another musical revolution anyway, and the best ones all came from youthful idealism and teenage fun. This time around, the kids are all right.