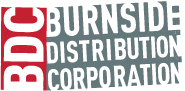 Burnside
Album Details
Jackson 5, The & Johnny featuring Michael Jackson

, Beginning Years 1968-69

Who is Johnny and where did this record come from? Drummer Johnny Jackson was not a blood relative of the Jackson 5 but often referred to as their "cousin" who was present for their earliest Steeltown recordings in Gary, Indiana pre-Motown. When the Jackson family moved to Los Angeles, he went with them, was signed to Motown and was on their earliest recordings for that label. In 1974, he was eased out of the picture and returned to Gary. This recording features a very young Michael Jackson with his brothers performing a dozen classic Soul/R&B tunes with a very recognizable hint of their future success. With the recent passing of the King of Pop, the interest in Michael's earliest recording efforts is high.
More From

Jackson 5, The & Johnny featuring Michael Jackson