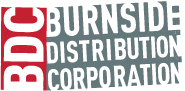 Burnside
Album Details
Andrews, Ruby & Gloria Lynne

, The Boss Ladies Of Soul

Gloria Lynne continuously plays the jazz club circuit throughout the world. Her fans are always in need of another recording by her. This CD, originally released on Canyon Records will make them happy and it's never been available on CD. Ruby Andrews is still being booked around the world because her fans still want to hear "Casanova". Her stage performances are awesome and her CD sales are quite good for an artist that hasn't had a major hit in several years. This CD encompasses some of her best southern soul performances.