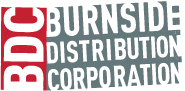 Burnside
Album Details
Diaz, Lucky and the Family Jam Band

, Lishy Lou and Lucky Too

Lucky Diaz and the Family Jam Band is on the pulse of all things kids music and brings smart, crafty lyrics with irresistibly fresh pop beats. As featured on NPR, All Things Considered, 3-time EMMY Nominees and Winners and twice Latin Grammy nominees and Winners! Lucky Diaz and the Family Jam Band have been crowned the very first Americans to ever win a Latin Grammy in the children's album category! They have been named 'The Rolling Stones of Kids Music' by the Style Network, and PEOPLE Magazine called their album the #1 in COOLEST kids music! Burnside is pleased to add six of their catalogue titles to our assortment.

More From

Diaz, Lucky and the Family Jam Band