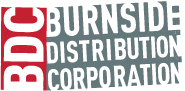 Burnside
Album Details
Joe Massters & Chris Clark

, Jazz On A Summer Night, Vol. 2

Volume 2! Recorded live in a resort lounge in the beautiful San Juans Islands - this is classic jazz/lounge piano and vocals with Bill Evans undertones! Frank Sinatra called Joe Massters "one of the best saloon singers in the business." In the early 50's, Joe Massters played piano with Dizzy Gillespie's Big Band, Clifford Brown/Max Roach Quintet with Sonny Rollins, Art Blakey's Jazz Messengers, and others. He was accompanist-conductor for Johnny Mathis and Anita O'Day, including several Verve recordings, performed at the first Newport Jazz Festival, and on Johnny Carson's "Tonight Show". Chris Clark grew up with the likes of Dexter Gordon, Wardell Gray, Bobby Hutcherson and Gerald Wiggins. He joined Les Brown's Band of Renoun, appearing in Jerry Lewis' "The Nutty Professor" and touring with Bob Hope's USO Christmas. His current Seattle gigs include Floyd Standifer's Pamapas Quartet and others. Chris says "Joe Massters was amazing! We followed each othere - it was like I knew what he was going to play next."
More From

Joe Massters & Chris Clark