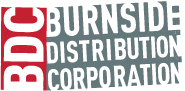 Burnside
Album Details
Burke, Kevin & Cal Scott

, Across the Black River Transcriptions

Since it was first released there have been many requests for the sheet music for different tunes from the CD, Across the Black River by Kevin Burke and Cal Scott. Loftus Music is now happy to announce that the notation for all the music from that CD is now available in this book complete with chords, additional informational text and, for the fiddlers, bowing indications. Each tune is laid out in the same sequence as on the CD and the book is spiral bound making it easy to read. The most requested pieces include the title track, "Across the Black River", written by Kevin, as well as "The Lighthouse Keeper's Waltz" and the ever popular "Paris Nights" written by Cal. Other tunes of note are the unique and haunting interpretation of Bill Monroe's "Evening Prayer Blues", John Carty's "Seanamhac Tube Station" and Chris Twigg's "Forgotten Chateau.
More From

Burke, Kevin & Cal Scott