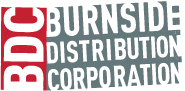 Burnside
Album Details
Piney Gir Country Roadshow, The

, Hold Yer Horses CD EP

While her debut, Peakahokahoo, was an electro treat, Piney Gir (real name, Angela Penhaligon) has returned to her Kansas roots for the new album. It's a move that means her second album, Hold Yer Horses, is an unadulterated country album. It's a move, she claims, inspired not only by Piney's hometown, but also a spate of performances at Working Men's Clubs, where her electro jazz pop wasn't such a neat fit. Hold Yer Horses features reworkings of a number of tracks from Peakabokaboo, offering a cheeky cowboy-punk version of Girl ("when I grow up I want to be President, when I grow up, I want to affluent") and a breezy south-western take on Boston. Greetings, Salutatations, Goodbye; Que Sera Sera and Nightsong are also all included.
More From

Piney Gir Country Roadshow, The