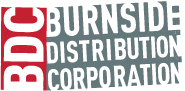 Burnside
Album Details
Morgenstern, Gil & Darrett Adkins

, 20th Century Duos for Violin and Cello

The combination of violin and cello, while a constant in chamber music throughout the history of western concert music, did not come into its own as an independent ensemble until the early part of the 20th Century. Certainly the cello had been used as a continuo instrument in baroque violin sonatas, but those works are not duos in the sense of equal partnership that we now associate with that word. Since Zoltan Kodály's groundbreaking duo (1914) established the virtuosic possibilities of this ensemble, a number of composers have fashioned duos for this combination that rank among their most important works. It seems as though the challenge of writing for violin and cello has inspired composers to unusual heights of formal and technical display. The duo of Gil Morgenstern and Darrett Adkins was formed with the conviction that this repertoire needs to be interpreted with the same care that it was fashioned, that its inherent compositional brilliance and virtuosity require equally brilliant and virtuosic interpreters, whose commitment to the repertoire is long-term. This recording presents three major milestones of the repertoire, spanning almost the entire 20th century.