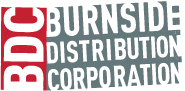 Burnside
Album Details
Adams, Terry & Steve Ferguson

, Louisville Sluggers

NRBQ co-founders, Terry Adams and Steve Ferguson, are re-united on Louisville Sluggers. The disk is a thirteen cut romp of roots music with signatory NRBQ variety across the board. It has been over thirty (30) years since Adams, NRBQ's keyboard virtuoso, and Ferguson, NRBQ's original guitar wizard, have gotten together for a concentrated collaboration. With Louisville Sluggers, it sounds and feels like they never were apart.