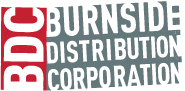 Burnside
Album Details
Moss, Nick & the Flip Tops

, Count Your Blessings

Some blessings fall into your lap, a happy coincidence of events or maybe a gift from the gods - while others, like Nick Moss' solid reputation as a musician, are fully earned and paid for. "Count Your Blessings", Moss' third album (First Offense and Got A New Plan are also both available through BDC), celebrates his many gifts and amply demonstrates that his seminal passion for the music and his drive to continually learn more and refine his technique remain undiminished. While the all-star musicianship is clearly outstanding, Moss' songwriting is also to be commended. "Count Your Blessings" features guest appearances by Curtis Salgado, Anson Funderburgh, Sam Meyers, Bob Stroger, Willie "Big Eyes" Smith, Barrelhouse Chuck, and Lynwood Slim.
More From

Moss, Nick & the Flip Tops