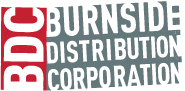 Burnside
Album Details
Sonic's Rendezvous Band

, Live at The Second Chance

On February 22, 1977, Sonic's Rendezvous Band recorded live at Ann Arbor's Second Chance. It was released on Easy Action Records and until now has been out of print. MC5 guitarist and vocalist Fred 'Sonic' Smith is on guitar, Stooges drummer Scott 'Rock Action' Asheton, and Gary Rasmussen on bass accompany Scott Morgan, vocals and rhythm guitar, former frontman for the Rationals. This 2 CD Set includes both originals and and a few selected covers and is LOUD!