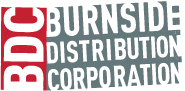 Burnside
Album Details
Adnet, Mario & Paulo Jobim

, Jobim Orchestra & Guests

The Jobim Orchestra project is the latest tribute to Jobim by composer/arranger Mario Adnet and Tom Jobim's son, Paulo Jobim. It is based on a study carried out by the Antonio Carlos Jobim Institute, which archives the original manuscripts of musical scores and arrangements. For this recording, Adnet wrote seven new arrangements for Jobim's iconic songs and adapted four scores written by legendary maestro Claus Ogerman. The album also features two original arrangements by Paulo Jobim and three pieces composed by him, two of them, Valse and Mantiqueira Range, recorded by his father in the 70s. These songs are performed by a dream team of musicians from Rio de Janeiro and featuring some of the young lions of Brazilian jazz. This project is a follow-up to Symphonic Jobim which won the Grammy for Best Classical Crossover Recording in 2005, and was also produced by the Adnet/Jobim team featured on this record.