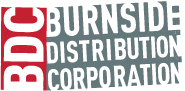 Burnside
Album Details
Ghost Train Orchestra

, Book of Rhapsodies Vol. II

Ghost Train Orchestra was formed in 2006 by trumpeter Brian Carpenter and features an ensemble of top-shelf New York improvisers, including violinist Mazz Swift, clarinetist Dennis Lichtman, saxophonist Petr Cancura, trombonist Curtis Hasselbring, tubist Ron Caswell, guitarist Avi Bortnick, bassist Michael Bates, and drummer Rob Garcia. Book of Rhapsodies Vol. II is Ghost Train Orchestra's fourth album, following their highly acclaimed album Hot Town (2015.) In this adventurous installment in the Book of Rhapsodies series, the band performs new arrangements of some of the strangest and most evocative music of the late 1930s. The music was transcribed, rearranged, and reimagined in evocative tone poems and chamber music for orchestra and choir by bandleader Brian Carpenter.