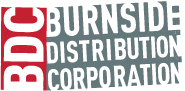 Burnside
Album Details
Sons of the San Joaquin

, Live at the Western Jubilee Warehouse

Joe, Jack & Lon Hannah are the Sons of the San Joaquin. Their air tight family harmonies have become the barometer for all Western harmony groups. This is their first Live recording in their more than 20 year history. This live concert from the Western Jubilee Warehouse Theater in Colorado Springs, an 1887 Santa Fe Freight House, captures the magic of the Sons both individually and collectively. The Sons are backed by the West's best guitar, Rich O'Brien and Texas fiddle king, Steve Story. The performance displays a cross section of the Sons repertoire featuring material of the Sons of the Pioneers and Jack Hannah's award winning Western compositions. The DVD includes over 40 minutes of very special bonus features: Meet the Sons tells the story of the Hannah family history including Joe & Jack's careers in professional baseball. The Sons visit with Roy Rogers and Dale Evans is important never-been-seen-before footage of conversation and songs with the King of the Cowboys and Queen of the West. Jack Hannah's acclaimed writing, From Whence Came The Cowboy, is also included in the magnificent Sons video production filmed in the San Joaquin Valley.
More From

Sons of the San Joaquin