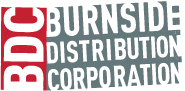 Burnside
Album Details
Edwards, Don & Waddie Mitchell

, A Prairie Portrait

Buckaroo Poet, Waddie Mitchell and Minstrel of the Range, Don Edwards team up with the Fort Worth Symphony and conductor, John Giordano. The result- Cowboy Hall of Fame Wrangler Award winning Outstanding Traditional Western Recording of the Year- A Prairie Portrait. Edwards and Mitchell, the Bard and the Balladeer, blend their individual gifts of song and story with the majesty of the Symphony for a musical celebration of the great American West. It's cowboys and culture from one of the west's largest acoustic group.