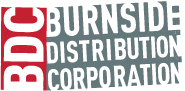 Burnside
Album Details
Schroder. John 'Elvis'

, 'Holiday Single' 7" Vinyl

With our first foray into the holiday music scene Voodoo Doughnut Recordings is proud to present Christmas with John "Elvis" Schroder. Recorded in the early 90's by Dean Fletcher, one of the great documenters of the Portland music scene, these tracks were originally featured on a small-run, full-length Elvis Christmas album. Side A has Elvis crooning the yuletide kiss-and-tell classic, I Saw Mommy Kissing Santa Claus over a simple beautiful arrangement. Side B is an original tune with lyrics by John "Elvis" Schroder and musical composition/backing by Courtney Taylor-Taylor & Peter Holmström of Portland, Oregon's very own The Dandy Warhols. Stay tuned Elvis fans, for the spring 2017 release 57 Elvis Fans Can't Be Wrong: John "Elvis" Schroder's Greatest Hits featuring 15 of the King's finest!