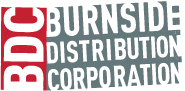 Burnside
Album Details
Lowe, Jez & the Bad Pennies

, The Parish Notices (the Art Edition)

Hailing from the small coal mining community of Northeast England which brought us the film, "Billy Elliot", and not so far away from the origins of Sting, Oasis, Mark Knopfler, Johnny Handle and Tommy Armstrong. Jez was born into an Irish heritage to a family which had immigrated to England looking for coal mining work. His early influences included British and American blues, pop and rock of the day, but it was in the folk clubs of England and the opportune chance discovery of a book of traditional folk lyrics where Jez found his calling to music. He is a world class performer, touring regularly in the U.S., U.K., Europe, Canada and Australia. "The Parish Notices (the Art Edition)" features a liner notes page from legendary Philly DJ, Gene Shay, and artwork from German Postimpressionist, Wolfgang Wolff (1909-1994).

More From

Lowe, Jez & the Bad Pennies