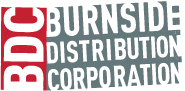 Burnside
Album Details
Wendell, Eugene and The Demon Rind

, Me in the Garden and We'll See What Happens EP

Eugene Wendell Kwabena Copeland has been haunted by Bosch's "Garden Of Earthly Delights" morbid renderings since pulling the book of paintings from the shelf as a small child. In The Kinks "Lola Vs. The Powerman & Money-go-Round Part 1" The group sings hand-biting pop as the swarm of pop-stardom envelops them to the dying strains of "got to be free"…The painting and Kinks record started a series of events that led our hero to Vashon Island's El Estacado studio many years later to conjure up musical demons with shamanic guitarist, singer and producer Ian Moore. Meet Me In The Garden… is an exorcism of ripened, fermenting life to the soundtrack of early 70s guitar.