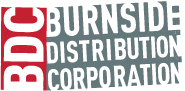 Burnside
Album Details
Mellon, Sam and The Skylarks

, Listen to the Birds SIng You the Truth

This is Cosmic/Twang/Americana/Country/Folk Rock straight out of northeast Los Angeles. Sam Mellon and The Skylarks have developed a reputation of blending a unique hybrid of the styles that capture the essence of American music. After The Skylark's 2007 self-titled release, the band left its more folk-based flavor to explore their "atmospheric" interests in writing and recording. In this release The Skylarks hit their stride with solid songwriting and imaginative musical explorations. Listen to the Birds Sing You the Truth is a fiercely, but listenable, American record whose style rings familiar undertones, while remaining difficult to pin down.