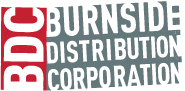 Burnside
Album Details
Black Tape For A Blue Girl

, These Fleeting Moments

"Deluxe 2-LP vinyl release. The ethereal, gothic and darkAmbient stylings that made them one of the originators of American darkwave are offered on this release which coincides with the band's 30th anniversary. Rosenthal reinvigorates their classic 90's darkwave sound with the return of original vocalist Oscar Herrera, absent from music for 17 years. Their 11th studio release is 70 minutes of powerful, gorgeously yearning tracks born from the same place as their classics Remnants of a Deeper Purity and A Chaos of Desire. Limited edition of 500. Double-LP 150 gram green-swirled color vinyl wh: 12-page booklet; landscape-shaped), thick jacket stock, matte varnish, Bandcamp download card included. ""Gently lit by the existential gleam of a dying sun"" - Soundscape Magazine. "

More From

Black Tape For A Blue Girl