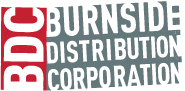 Burnside
Album Details
Black Tape For A Blue Girl

, The scavenger bride

"THE PHILADELPHIA CITY PAPER: "Like Dead Can Dance, black tape for a blue girl dramatically flirts with symphonic decay." ALTERNATIVE PRESS #168 (JULY 2002): "Kafkaesque disc avoids concept-album pitfalls to emerge as a true work of art. | 9 out of 10 | Listening to The Scavenger Bride is like sitting in a cathedral of mindful gloom, feeling at once melancholy and reassured. Rosenthal continues to be inspired by the art of Marcel Duchamp, while author Franz Kafka serves as muse for this concept album set in 1913 Prague. Comparisons with Dead Can Dance have become tiresome and inaccurate, for what Rosenthal is doing here is more original and singular in its ability to touch the listener both emotionally and intellectually." Lyricist/songwriter Sam Rosenthal designed the extensively illustrated 24 page booklet of photos, lyrics and stories to enhance his metaphoric tale of a Duchampian bride and her suitors."

More From

Black Tape For A Blue Girl