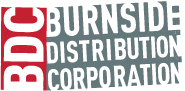 Burnside
Album Details
Black Tape For A Blue Girl

, As one aflame laid bare by desire

"Whether this 1999 album is "gothic," "ethereal," or "ambient" is in the eyes of the beholder. The truth is that BlackTape creates incredibly passionate music incorporating all these genres, yet transcending them with striking musical poignancy and lyrical insight. MAGNET MAGAZINE: ""A lot of As One Aflame is damn near brilliant in its artistic reach and dramatic scope. At times, Black Tape echoes the romantic indulgence of This Mortal Coil, with haunting female vocals and ornate neoclassicism juxtaposed against an ominous, frozen landscape of strings and keyboards; Rosenthal's art achieves both an eerie sonic calm and an intense degree of emotional extravagance" "
More From

Black Tape For A Blue Girl