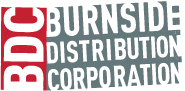 Burnside
Album Details
Minneapolis Guitar Quartet

, Pictures At An Exhibition

With the passion, style and musical sophistication borrowing from the best chamber music and string quartet traditions, the Minneapolis String Quartet has successfully made its case as one of the world's leading guitar ensembles since its founding in 1986. The MGQ has performed throughout the United States both in recital and concerto appearances, balancing a dizzying array of first-rate repertoire ranging from Renaissance and Baroque to Spanish, Latin American, and Romantic, to highly imaginative existing and commissioned contemporary works. Cutting-edge composer/performer Daniel Bernard Roumain, one of more than 20 composers commissioned by the MGQ, calls the group "More than a guitar quartet, more than superb musicians, and more than a great chamber group. They are ambassadors of sound, style and substance."