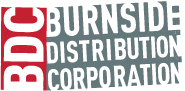 Burnside
Album Details
Deathray Davies, The

, The Kick And The Snare

Dallas' favorite rock band, The Deathray Davies, have been bringing their fuzzed-up rock to the people since 1999. Spreading their tentacles beyond Texas through constant road-treks with the likes of the Breeders, Old 97s, Pete Yorn, and Superchunk. They've earned write-ups in Esquire and People, and video-play on MTV 2. The Kick And The Snare is a big, immediate album so drenched in pop intuition and savvy arrangements that if radio still played rock 'n roll, it could be a generation soundtrack. The Deathrays absorb influences from the 'British invasion' staples the Beatles, the Kinks and the Zombies, to Bob Dylan and the Beach Boys, to the Ramones and the Pixies. They're about great songs, lead singer-songwriter John Dulfilho's oft-understated expressions bloom within charmingly eccentric arrangements and bouncing progressions mottled with showers of guitar and keys.
More From

Deathray Davies, The