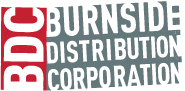 Burnside
Album Details
Jackson-Holman, Sara

, Didn't Go To The Party

Sara Jackson-Holman is a classically trained pianist, singer and songwriter who grew up in the forested landscape of eastern Oregon. Her fourth and newest album, Didn't Go To the Party, is a work of lush and timeless pop that merges her disparate musical loves, including Kate Bush, Joni Mitchell, Cat Power, Serge Gainsbourg and Erik Satie. Didn't Go To The Party is introspective and contemplative. Didn't Go To The Party explores the arc of romantic relationships. Sara sings of the way that affections wax, and then wane, like cycles of the moon. A new friendship for the former lovers was born alchemically out of this time in the recording studio, laying these songs about their own shared experience to tape.

More From

Jackson-Holman, Sara