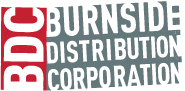 Burnside
Album Details
Proietti Morph-tet, The Franco

, Live! A Weekend ar Centre St. Ambroise

The second album by Montreal's hip hop acid jazz collective was recorded live over two nights in front of a packed, intimate crowd at Montreal's ultra-hip Centre St Ambroise. The Franco Proietti Morph-tet is the new direction from the founder and former leader of Kobayashi. "I wanted to do a live album which reflected the current group's diverse influences, from bop, hip hop and funk to soul. The Morph-Tet is a moving train of ideas and musicians." says bandleader Franco Proietti. The Morph-tet has been voted "Best Jazz Act" in Montreal two years in a row in the Montreal Mirror's "Best Of Montreal" poll, not to mention making the 2009 Grammy Jazz shortlist with their debut, Morphology.
More From

Proietti Morph-tet, The Franco