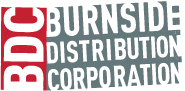 Burnside
Album Details
Marshall, Mike & Darol Anger with Vasen

, Mike Marshall & Darol Anger with Vasen

This cd reflects the changing face of folk music. When two premier architects of instrumental acoustic music in America, Darol Anger and Mike Marshall, are able to connect with three like-minded new-traditionalists from Sweden, Väsen, you know that you are living in a very different world. It could be that the term "folk music" may actually need a new definition. All five virtuosos have been pushing the envelope on their respective instruments for over twenty years, and have successfully created a body of work that reflects this never-ending quest for new sounds. All are deeply rooted in the traditional music of their past, while also being hell-bent on composing music that reflects that ever widening influence and access that the new global/musical/digital landscape has opened up to us all.