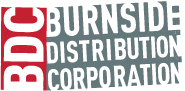 Burnside
Album Details
de Holanda, Hamilton & Andre Mehman

, Continuous Friendship

Continuous Friendship is the first recorded collaboration from two of Brazil's most vital young composers and instrumentalists: 31 year-old pianist Andre Mehmari and 32 year-old mandolinist Hamilton de Holanda. The CD features a collection of eleven tracks comprised of spirited original compositions and imaginative interpretations of songs by such renowned composers as Enrico Morricone, Guinga, and Egberto Gismondi, as well as three bonus tracks that capture the spontaneity and creativity of the duo's first rehearsal for the recording. Winner of the 1997 VISA MPB prize, Andre Mehmari is considered one of the most talented young musicians in his native Brazil as a pianist, composer, arranger and multi-instrumentalist both in popular and classical music. Latin Grammy nominee Hamilton de Holanda is considered among the greatest virtuosi to ever play the instrument. In just a few years of touring and recording, Hamilton has already performed with some of the top names in acoustic music and jazz.