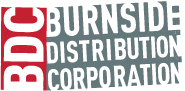 Burnside
Album Details
Baden Powell, Philippe

, Piano Masters Series, Vol. 2

On the second volume of Adventure Music's Piano Masters Series, Philippe Baden Powell, who was praised by Allmusic.com as a "wildly rhythmic multi-keyboardist," turns his formidable talents to solo performance on a recording that features eight original compositions, along with the young pianist's brilliant interpretations of works by such notable musicians as Thelonious Monk, Caetano Veloso and John Coltrane. The son of legendary guitarist Baden Powell, Philippe earned a stellar reputation while in his twenties for his work with such acclaimed Brazilian musicians as Flora Purim, Airto Moreira, and Seu Jorge. Piano Masters 2 is only Philippe's second release as a leader – his Adventure Music debut, Estrada de Terra/Dirt Road, was released in 2006 to much critical acclaim – and it finds him as easily in his element as he was on that earlier release.
More From

Baden Powell, Philippe